A Sneak Peek at Raini: Lords of Light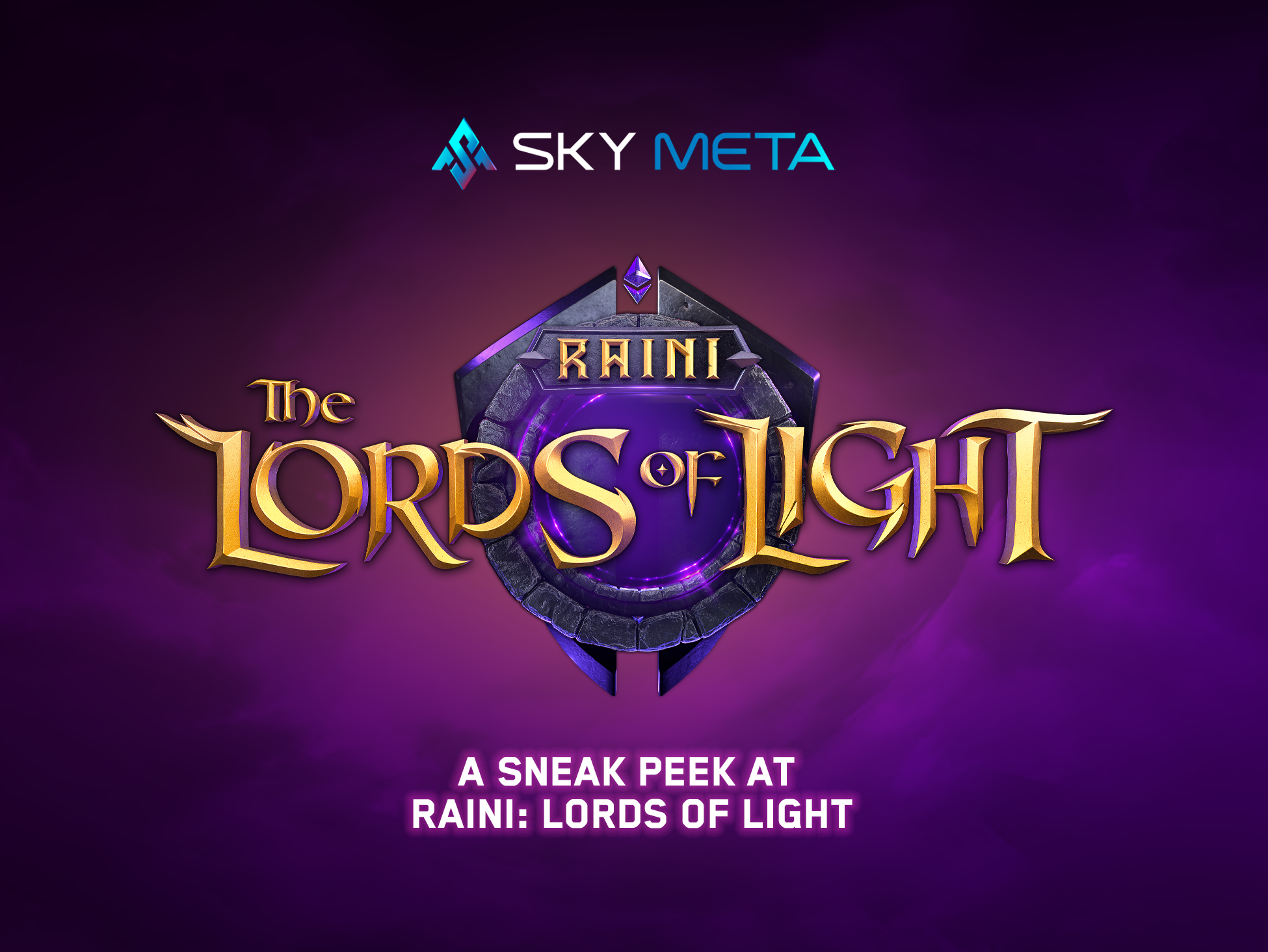 2021 was the year of the bull. NFT gaming was hyped up and several projects within the web 3 space have boomed. It seems like this year has been the opposite, waking up the hibernating bear and projects starting to fall off the grid. Web 3 gaming projects have not been able to escape the same fate, with people realizing that games in the web 3 space should be more fun, competitive, and profitable.
Willing to take the challenge, however, is Raini. Raini is known for its Rainicorn NFT platform which offers stunning artwork. Although Rainicorn is a fantastic NFT platform, gaming is completely different.
Raini's take on this ever-growing web 3 gaming industry is their very own Lords of Light. Lords of Light is an RPG Metaverse that wishes to take on the best of the best in the industry. Raini has a vision of becoming a top-tier blockchain gaming studio. To back this vision up, Raini has made a top-tier team consisting of talents from AAA gaming studios, such as Ubisoft, Microsoft, and Magic Leap, as well as hiring a game design veteran in Jerry Darcy, the lead designer of Star Wars CCG. 

A Deep Dive into the Light
As RTLOL is an RPG Metaverse, the metaverse will consist of several games embedded in it. According to an article written by the Raini team, the game will have Casual Questing, a Trading Card Game, and Hero Battler. As the game further develops, there will be more games to be added to their RPG Metaverse to give players more options and make it more fun.
Casual Questing is an auto-questing mechanic built for players who do not wish to engage in active gameplay. The results of the Quest will be greatly influenced by hero attributes, class, specialties, item ownership, etc.
The Trading Card Game is the Flagship game mode of RTLOL and will sit within a larger Metaverse experience. Like any other card game in web 3, RTLOL's TCG will be infused with NFTs that will be usable within the metaverse. This game mode allows players to battle other players using their cards and will be jampacked with strategic decisions to win the game.
Hero Battle is a game mode that will allow players to battle one or more heroes against each other in a 3D PVP combat game.
In June of this year, RTLOL commenced Closed Alpha testing of their TCG which consisted of 2 phases, the Closed Alpha and the current community alpha. There will still be future testing phases to be rolled out between Q4 of 2022 to Q1 of 2023. These phases will be the Closed Beta, Open Beta, and the Game and PHOTON Token launch.
According to the team, the initial launch of the game will incorporate both the TCG experience and the Casual Questing Modules.
RTLOL's Metaverse is a vast overworld map that will consist of 7 regions outside of the neutral territory. The team gave us a hint that Land Ownership in their metaverse will be available for players. Although not a lot of details have been said about it, their land ownership will allow the players to build infrastructure and receive a percentage of other players' earnings for questing in their land. Battles for land ownership will also be part of the experience. 
TOKENOMICS
$PHOTON will be the main token of the game while $RAINI is the mother token. Photon Portal will be the gateway to accessing $PHOTON emission and will be at the core of the RTLOL ecosystem. To access the $PHOTON emissions from the portal, players must stake either one of the four tokens – $PHOTON, $PHOTON LP, $RAINI, and $RAINI LP. By staking at least one of these tokens, you will be entitled to base-level earnings from the portal. 
Token Locking is another mechanism applied by Raini to be able to boost your earnings in a passive manner. The team incorporated a Curve-inspired token-locking model into the game's tokenomics. So what this mechanism does is that it allows holders of the $PHOTON token to lock their token for a period of time. That duration will then determine how much max boost will apply to your staked earnings, while the ratio locked to the amount staked determines the applicable boost. In simpler terms, the higher your staked tokens and the longer you stake it means a higher return on investment.
THOUGHTS
Raini: Lords of Lights packs a lot of potential in the web 3 gaming world. Though there are limited details about the game at the moment, the team continuously provides their progress in developing the game. These updates can be found on their medium page. What this tells us is that the team is willing to make their developments transparent to their community. There are sneak peek photos on their TCG and it is looking awesome. RTLOL is a must-anticipate game next year, but until then, we'll have to wait before we proceed with our final verdict.
For more information about Raini, check out their Website, Discord, and Twitter.
To learn more about Sky Meta, visit our Website. For updates, join our Discord and Telegram and follow our Twitter.